This week we are introducing author

Rachael Thomas

. She has a new release, New Year at the Boss's Bidding. There's a Kindle copy giveaway of New Year at the Boss's Bidding!
Connect with Rachael Thomas on the web:
Writing is something I wanted to do since I was about nine years old and now I combine that with life on a farm in Wales. In the small amount of spare time I have, I enjoy going out and about with my camera – although I'm very definitely a beginner!
What were you like at school?
I enjoyed school and worked as hard as I could, especially as I had to set an example to my three younger brothers.
Were you good at English?
Yes I loved English, but I was hopeless at Math.
What are you working on at the minute?
Right now, I am in the very early stages of a new story and I am still getting to know my characters.
Do you write every day, 5 days a week or as and when?
I try to write every day and prefer to write in the mornings.
Do you write on a typewriter, computer, dictate or longhand?
I usually write at my computer, but there is just something I love about pencil and paper, so if I'm away from my desk and need to write, that is my choice.
What was the hardest thing about writing your latest book?
In my latest book, From One Night to Wife, it was understanding why Serena didn't tell Nikos about the baby as soon as she knew.
How long on average does it take you to write a book?
Four months from the very first time I meet my character until I submit it to my editor.
New Year at the Boss's Bidding
Jilted bride Tilly Rogers hopes her luck is changing when she's offered a prestigious catering contract for billionaire businessman Xavier Moretti's New Year's Eve party. But then she ends up snowbound alone with her boss…and at his bidding!
It's the end of the year and the end of Tilly's contract, which leaves Xavier free to seduce her at his will. Hardly shy of a challenge, this notorious playboy makes it his resolution to have virgin Tilly crumbling by his experienced touch.
Before the snow settles, Xavier is determined to have Tilly under a brand-new set of tantalizing terms!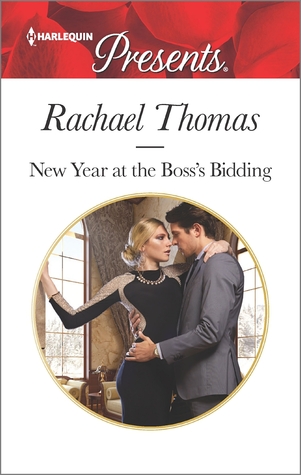 Enter Giveaway